100 BLACK WOMEN CONFERENCE 2005

---

HELD AT FARMINGDALE COLLEGE'S - UNIVERSITY CLUB

---

---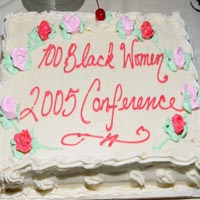 The National Coalition of 100 Black Women - Long Island Chapter (NCBW) held their Conference 2005 at Farmingdale University, LI on a lovely spring day - Saturday, April 9th. Conference Chairwoman Florence Cash organized the successful affair in a cozy room at the University Club situated on the Long Island, NY campus. The theme of the Conference was "Sisterhood Speaks. The 8:30 am to 3 pm affair included a Continental Breakfast and a lovely lunch and cake commemorating the Conference 2005.
---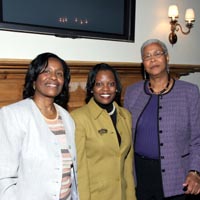 The Women's Conference Program opened with an Invocation by Sheridan Brown and a Welcome Speech by NCBW, LI Chapter President, Grace Blake. Farmingdale's Director of Affirmative Action/Equity & Diversity Dionne Walker-Belgrave rendered opening remarks and was instrumental in securing all on campus arrangements made for the conference effectively co-sponsored by Farmingdale University. Ms Dionne Walker-Belgrave represented Farmingdale's President Jonathon Gibralter in welcoming the Long Island Chapter of NCBW to Farmingdale.


[pictured l to r (Dr. Floris Cash,
Dionne Belgrave, Pres. LINCBW)]
---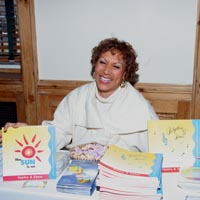 Women's Conference Committee member Janice Tinsley-Colbert introduced Guest Speaker Dr. LindaMichelle Baron. Dr. Lindamichelle Baron is a motivational speaker, consultant,educator and author. Her books were on sale at the conference: The Sun Is On (listed as a recommended book for New York State middle schools), Rhythm & Dues, For the Love of Life and Anthony Ant and Grady Grasshopper. To learn more about Dr Baron and her availability for public speaking by visiting her website http://lindamichellebaron.com/.
---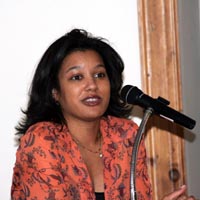 Committee Member Chemene Pelzer introduced Guest Speaker Nicole Franklin an Award Winning Film Producer. Ms. Franklin is often a guest speaker on racial inclusion in cinema. She has trained as a director on the long-running soap opera "As the World Turns". Nicole directs corporate videos, freelances as a digital camera-person, edits 'NBC Nightly News with Brian Williams', 'Good Morning America;', 'World News Tonight' with Peter Jennings and is the author of several screenplays, including her Double Dutch Narrative 'When Sistas Jump'.
---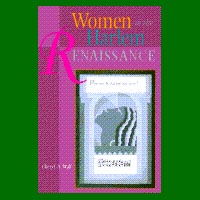 Dr. Cheryl Wall, chair of the English department at Rutgers' New Brunswick campus discussed her book and its importance "Women In The Harlem Renaissance". The Conference was favored and honored by the presence of such a jewel of Academia and such a talented author and co-author. Visit http://www.alibris.com/ to view and purchase a plethora of the distinguished Dr.'s work.
---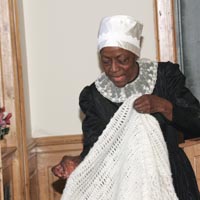 Marion Gray gave a moving rendition of a "Sojourner Truth Soliloquy". Dressed in a long ankle length black crepe dress with white lace peasant collar, shawl and head scarf she personified Sojourner Truth. She sang, acted, and transformed herself into the great lecturer and Women's Rights Activist. Ms. Gray's performance at the Conference as Sojourner Truth moved and touched the Conference Attendees.
---
Committee Member Dolores Chriss introduced the Featured Speaker Reverend Dr. Margaret Elaine Flake of the Greater Allen Cathedral. Author and Co-Author, Mother and Wife, Administrator and Teacher the well received Reverend spoke. The dewy eyed audience was stirred with emotion by her uplifting speech on pride, confidence and camaraderie. She spoke of a proud past and a bright outlook toward the future.





[pictured l to r (Pres. Grace Blake,
Reverend Margaret Flake]
---
Essence magazine Cover editor Mikki Taylor had the audience spell-bound. She affectively discussed and promoted the "book that she has been writing all her life"-"Self-Seduction: Path to Inner & Outer Beauty". She discussed and fielded questions from the audience on health, beauty tips and inner peace. She urged the Ladies to set aside some part of every week/day to pamper and attend to their own needs; for the purpose of renewing their mind, body and soul.
---
We congratulate the Long Island Chapter of 100 BLACK WOMEN on their Conference 2005 and applaud their good works; which include:

Teen Leadership/Youth Forum
Annual Kwanzaa Celebration
Black & White Gala Fundraiser
Scholarship Program
For more information and upcoming events view the marquee on the http://newvoiceof newyork.dostweb.com or call (516) 223-6522 or visit http://www.LI100BW.org
Photographer Tyree Curry - (516) 623-6817